We are the Spartans!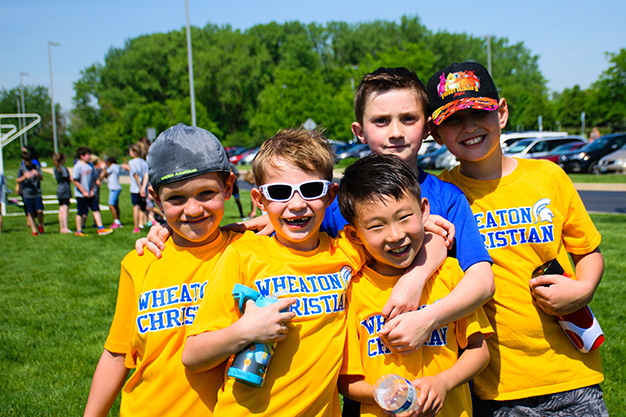 School Spirit Days allow for a modification of regular appearance standards for upper garments are relaxed to allow students the opportunity to wear official WCGS school spirit apparel (including t-shirts). School Spirit days generally take place every Friday. Check the calendar for exceptions such as special chapels or assemblies.

Our 2018-2019 WCGS Spirit Wear will be provided by janorsports.com. Parents will be notified through the Thursday Notes of dates when the online store is open for orders.
Please note that the general guidelines regarding student attire, such as modesty and cleanliness, are always in effect. Students should not wear athletic jerseys, uniforms, or sleeveless shirts/tops. Appearance Code guidelines for lower garments, hair/grooming/ accessories, and footwear remain in effect on School Spirit Days.