From Mr. Painter: We are dedicated to providing a quality education that teaches relevant skills while integrating biblical truths in all subjects. Wheaton Christian Grammar School graduates have gone all around the world to achieve careers in numerous fields: business, education, medicine, science, technology, and so many more! We asked a few of our recent alumni who are currently seeking careers in the medical field about their time at WCGS and how it influenced their decision to pursue a medical profession. We hope you enjoy reading about their perspectives and experiences!
"I am pursuing a career in science and medicine because I love asking questions and I love to investigate things I don't know. My teachers at WCGS offered a supportive environment for me to be curious and to develop a love of learning more about God's creation."
– Ethan Klepitsch ('10) Currently at Northwestern University Feinberg School of Medicine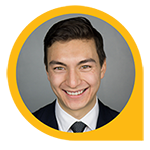 "WCGS instilled in me the importance of faithful service and diligence. The examples set by those who taught me during the most formative years of my life remains with me. I would not be where I am without the guidance and love of the teachers, staff, and coaches who helped me grow.
In the most challenging seasons of life, I had teachers who went out of their way to encourage me and build me up. While others might have seen just a discouraged lonely kid, my teachers saw me as a child of God worth the effort of building up. That dedication to their work and to the lives it affected inspired me to put people at the center of my profession and shaped my decision to pursue medicine."
– Josh Chiang ('09) Currently at the University of Pennsylvania Perelman School of Medicine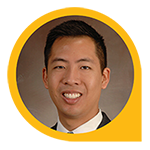 "My desire to enter the medical field and become a doctor started during my time at Wheaton Christian Grammar School. Although I only attended WCGS for a few years, my experiences there helped foster not only a love for math and science but also a desire to unconditionally serve and help those in need. I can still distinctly remember the amazing faculty at WCGS going above and beyond what was called of them to make sure that the students were doing well in all aspects of their lives. I can remember Mr. Burgess stopping me in the hallways or making time to have lunch with me to make sure that school was going well and that my faith was growing. I remember receiving multiple encouraging notes from Mr. Clum and his taking time out from his busy schedule to work in the gym with me on my basketball game.
As I contemplated what I wanted to do with my life, I knew that I desired to do something that emulated the selflessness and caring qualities that so many teachers and faculty demonstrated to us every day. Now as I complete my residency in Orthopedic Surgery, I attempt to put into practice the numerous qualities that WCGS helped to instill in me. I know that, without a doubt, I am where I am today because of the people who invested in me at WCGS, and I am extremely grateful for the time that I was able to spend there."
– Josh Lee ('07) Currently in residency at Baylor Scott & White hospital
"I am so thankful for the impact Wheaton Christian Grammar School has had in both my spiritual and academic life. The WCGS community fostered my curiosity and passions early on and certainly played a vital role in setting me up for success in my future schooling endeavors. That solid foundation has helped me immensely. There are so many people at WCGS who encouraged my love for science and my desire to make a difference in the lives of people and their pets. I am so excited to be following that dream!"
– Sidney Kleptisch ('12) Currently at University of Wisconsin-Madison School of Veterinary Medicine