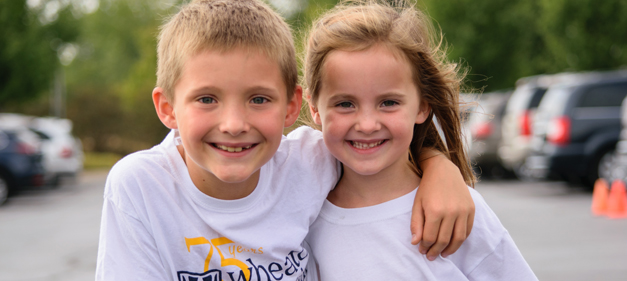 Help us continue the impact of WCGS
Wheaton Christian Grammar School would not exist today apart from the generous and sacrificial giving of God's people. Reflecting on this at our school's 75th anniversary, Head of School Steve Clum reminded us of the extent to which WCGS's founding parents and teachers gave to start and grow the school we know today.
"The Board members themselves cleaned and prepared the building for the opening of the School. The mothers of the children solicited new members, gave cinders from their fires to improve the playground, and sold rhubarb from their gardens to cover other expenses. Miss Beer taught all six grades and did much of the School's secretarial work. Mrs. Lillian Culley, mother of the chairman of the first Board of Trustees, taught regularly without salary during the first years of the School. And by God's providence, donations came in so regularly and in such quantities that donations became a permanent item in the budget. The spirit of giving revealed just how much the Holy Spirit was present in those early days, blessing the efforts of the humble men and women who sacrificed so much to start the School in which they passionately believed."
And while our school and our community have grown so greatly, we still depend on the gifts of God's people as we seek to educate, train, and nurture children for godliness and excellence.