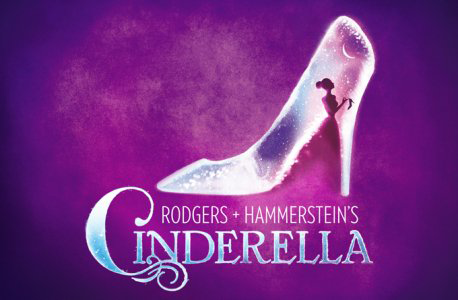 The 2018 Jr. High Musical is Cinderella, a classic fairytale that is going to be brought to life at WCGS on April 26-28, 2018!
Cinderella 2018 Cast Information
Cast List
Rehearsal Schedule (Jan.-March)
Rehearsal Schedule (April)
Advertising Rates
Food and Gift Order Form
T-Shirt Order Form
Congrats Advertising
DVD Order Form
Photo Order Form
Rehearsal Supervision Schedule

Cast Memo 1
Cast Memo 2
Cast Memo 3
Cast Memo 4

Each year since 1987, WCGS Jr. High students have counted the spring musical as one of the highlights of their year. While participation is entirely optional, scores of students are involved as cast and crew members. Parents and faculty assist in a myriad of ways, and the results are always entirely memorable. Audience members typically tell us that they can't believe these are Jr. High students!
The 2017 production was Seussical the Musical, a colorful and whimsical extravaganza that did not disappoint! The announcement of the next year's musical selection is kept under wraps until a "reveal assembly" held near the end of the first semester. After that, students are invited to audition, cast selections are announced in late January, and rehearsals extend through the late winter and early spring until the Fine Arts Week and musical performances in late April.
Previous Productions
2018 – Cinderella
2017 – Seussical the Musical
2016 – Peter Pan
2015 – Oklahoma
2014 – Beauty and the Beast
2013 – Annie
2012 – The Wizard of Oz
2011 – The Sound of Music
2010 – You're a Good Man, Charlie Brown
2009 – The Music Man
2008 – Annie
2007 – The King and I
2006 – Fiddler on the Roof
2005 – The Sound of Music
2004 – Narnia
2003 – You're a Good Man, Charlie Brown
2002 – The Music Man
2001 – The Emperor's New Clothes
2000 – The Kids of Bristol
1999 – The Sound of Music
1998 – Little House on the Prairie
1997 – Fiddler on the Roof
1996 – Annie
1995 – Pollyanna
1994 – The Kids of Bristol
1993 – Tom Sawyer
1992 – The Big Picture
1991 – The Emperor's New Clothes
1990 – The Light Brigade
1989 – Pollyanna
1988 – The Prince and the Pauper
1987 – Tom Sawyer
Seussical the Musical
Jr. High Musical production, 2017