The Christmas Gift Chapel is an annual tradition that dates back to the 1950's. We have the privilege to present gifts to various ministries because God sent us the best gift of all.
The day before Christmas Break started off with the sweet tradition of our annual Christmas Gift Chapel. This is a time where the whole school, faculty and staff, and families gather together to freely give back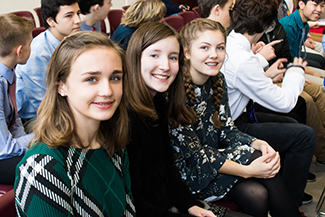 because of the gift that God so freely gave to us - His son Jesus. This year's chapel featured our 6th grade ensemble singing O Come, O Come, Emmanuel, a video to celebrate the advent season, and scripture readings by students from various grade levels.
After our Praise Team led the WCGS community in The First Noel and Joy to the World, it was time to present the class gifts. The gifts benefit people both near and far in places such as Carol Stream, Europe, the Dominican Republic, India, and many other areas. Each class had student representatives present their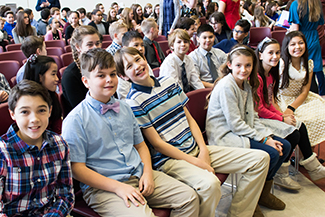 gift to a recipient from the organization they are supporting. Here is the full list of classes and their chosen ministries:
| | |
| --- | --- |
| CLASS | MINISTRY |
| Kindergarten | Care Net |
| 1st and 2nd Grades | Community Outreach Center Christmas Store (Carol Stream) |
| 3rd Grade | Mission Eurasia |
| 4th Grade | Kids Alive International (Dominican Republic) |
| 5th Grade | Transformation 1040 (India) |
| 6th Grade | World Relief Good Neighbor Welcome Kids for Local Refugees |
| 7th Grade | Children's Assistance for Rural Education (C.A.R.E) |
| 8th Grade | Angel Tree Organization (Prison Fellowship) |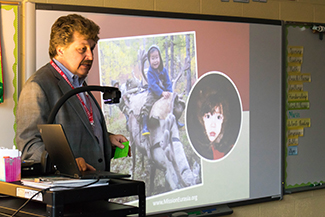 Earlier this week, our 3rd graders got the opportunity to hear from Sergey Rakhuba, a school dad who also works at Mission Eurasia. They got to learn about how their money was going to be used to help spread the Gospel to people in Europe. A few weeks prior, our 7th graders met Lal Pakhuongte from their chosen ministry, C.A.R.E., who attended Wheaton Christian Grammar School from grades 1-6.
This annual tradition started in the 1950's when Mrs. Elizabeth Strachen, wife of Kenneth Strachen, who "fathered" the outreach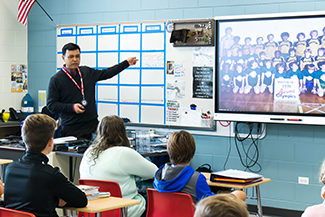 program that spread through South America into other parts of the world, spoke to WCGS's students about the need for a Christian school in Costa Rica because of the abuse Christian children received in the public schools.
Upon hearing this, the students unanimously voted to give up the gift-exchange that year and send the money to Costa Rica. So WCGS had a part in starting the Colegio Monterrey School. For several years, some of the classes continued to send money to Monterrey, and some chose to send their money elsewhere. The practice has continued through the years with many individuals and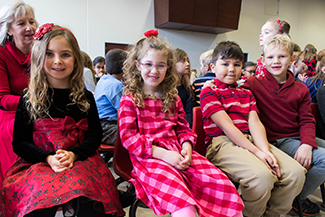 organizations all over the world receiving gifts from the various classes.
We celebrate Christmas here at WCGS by focusing on the fact that it is Jesus' birthday. Because it is HIS birthday, we should think not about the gifts for ourselves, but about gifts for Him. Just as each class chose some missionary person, family or project, it is important to remember that we are giving our "birthday present" to Jesus and in HIS name. Merry Christmas!