Along with being an incredible teacher, coach, and leader at WCGS, Mr. Huttenlock is also a very gifted writer.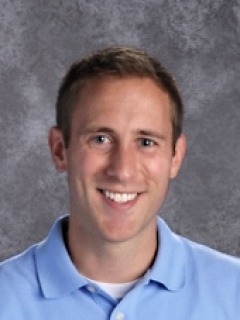 Mr. Huttenlock does so much here at WCGS! He teaches 7th grade, coaches Cross Country, leads Yearbook, and helps out with many more activities. But last year he was also working on another project- an article for the Illinois Reading Council Journal that was published in their Winter 2017-2018 issue.
The title of the article is, "Grammar Course or Grammar Discourse: Contextualized Grammar for Advanced 8th-Grade Students." The students he is highlighting in the article are actually our graduates from 2017! We are grateful for knowledgeable and creative teachers like Mr. Huttenlock who help challenge our students to achieve excellence. If you are interested in reading his article, you can find it here.
Congratulations, Mr. Huttenlock, on another great accomplishment!