Today we are meeting our new Jr. High Science and 8th grade homeroom teacher, Miss Birth!
Tell me a little bit about yourself.

This is my fifth year of teaching and my fourth year of teaching Jr. High Science. My first teaching job was Jr. High Language Arts. I am currently enrolled in grad school at the University of Illinois to get my Masters in teaching Biology. My family is very close and all my cousins, aunts, and uncles live within 15 minutes of each other. We get together often. I also have a huge heart for missions and have been to Haiti four times.
What made you interested in working at WCGS?

I was interested in WCGS because of its strong Christian foundation and high academic standards. God made a clear way for me to be at WCGS, so I am just following His lead.

What is your favorite part about teaching Science?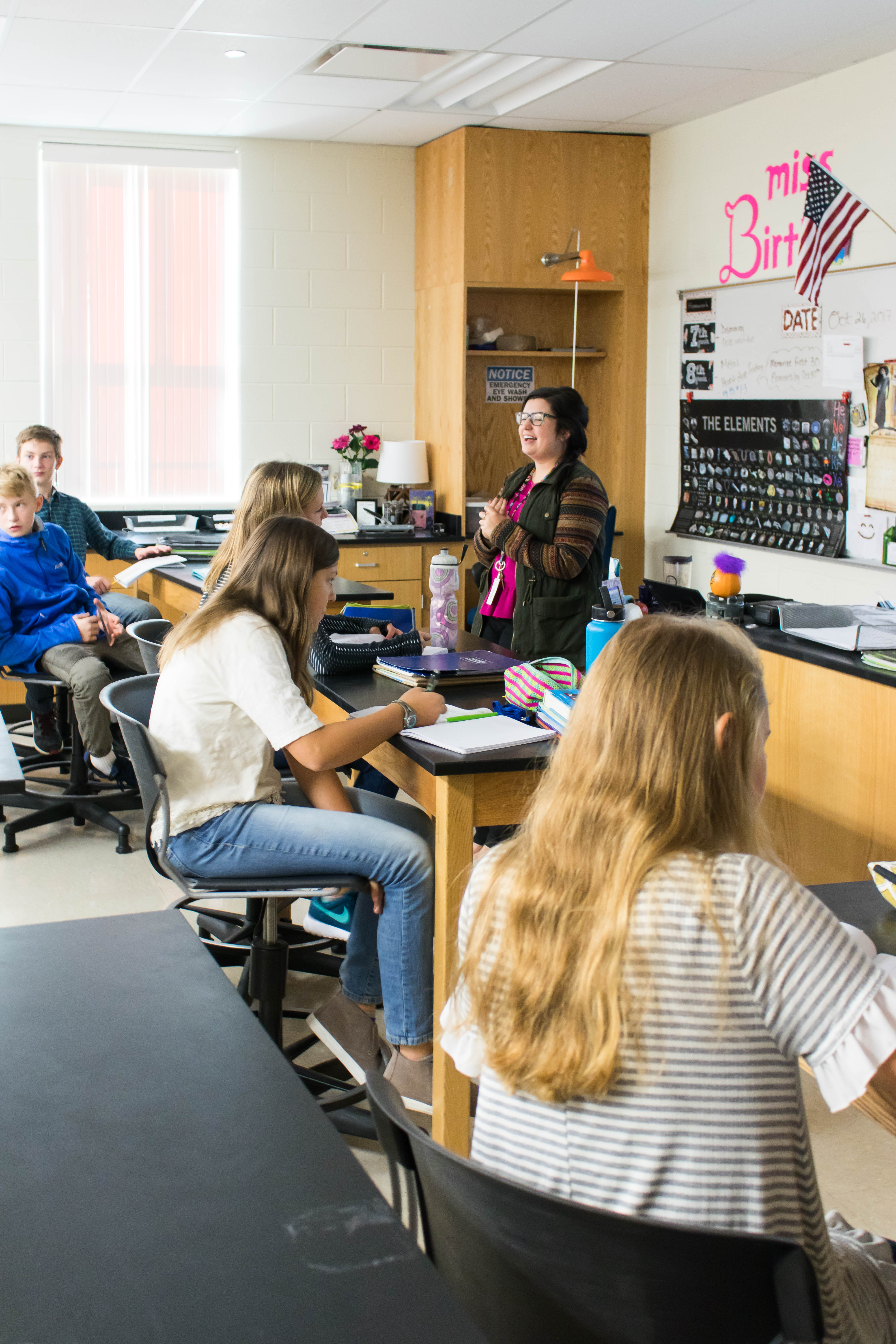 I LOVE teaching Science because we spend our class periods getting to know our creator. Science is quite literally the study and exploration of God's creation and how He made matter to fit together and function. The more that is revealed to us through our exploration, leads to an even greater understanding of our infinite and amazing God.

What are some of the things you are looking forward to the most during the school year?

I am looking forward to partnering with and getting to know the families here at WCGS. I am also looking forward to many fun events, field trips, and lab experiments. 7th grade just took our Fermi Lab trip and had a beautiful day of exploration.

How have you seen God work in your students and at WCGS so far this year?

I have seen God working in the passion our students have when we talk about God. When they bring their beliefs and knowledge of our Creator into our science discussions.