We are rolling out a new series on our blog that interviews all of our new teachers! Today we are featuring 6th grade homeroom and literature teacher, Sarah McCarthy.
Tell me a little bit about yourself.
I grew up in Wheaton with my family and attended schools in the area. Growing up, I always knew I wanted to be a teacher. So in 2016, I graduated from Wheaton College with a degree in elementary education, and am currently in my second year teaching. When I'm not at school I enjoy reading, exercising, drinking coffee with friends, and spending time with family.
What made you interested in working at WCGS?
I always knew that WCGS was a special place with a rich heritage. I applied to teach here because I wanted to work alongside a dedicated staff driven by their love for their students, each other, and Jesus Christ!
What is your favorite part about teaching 6th grade?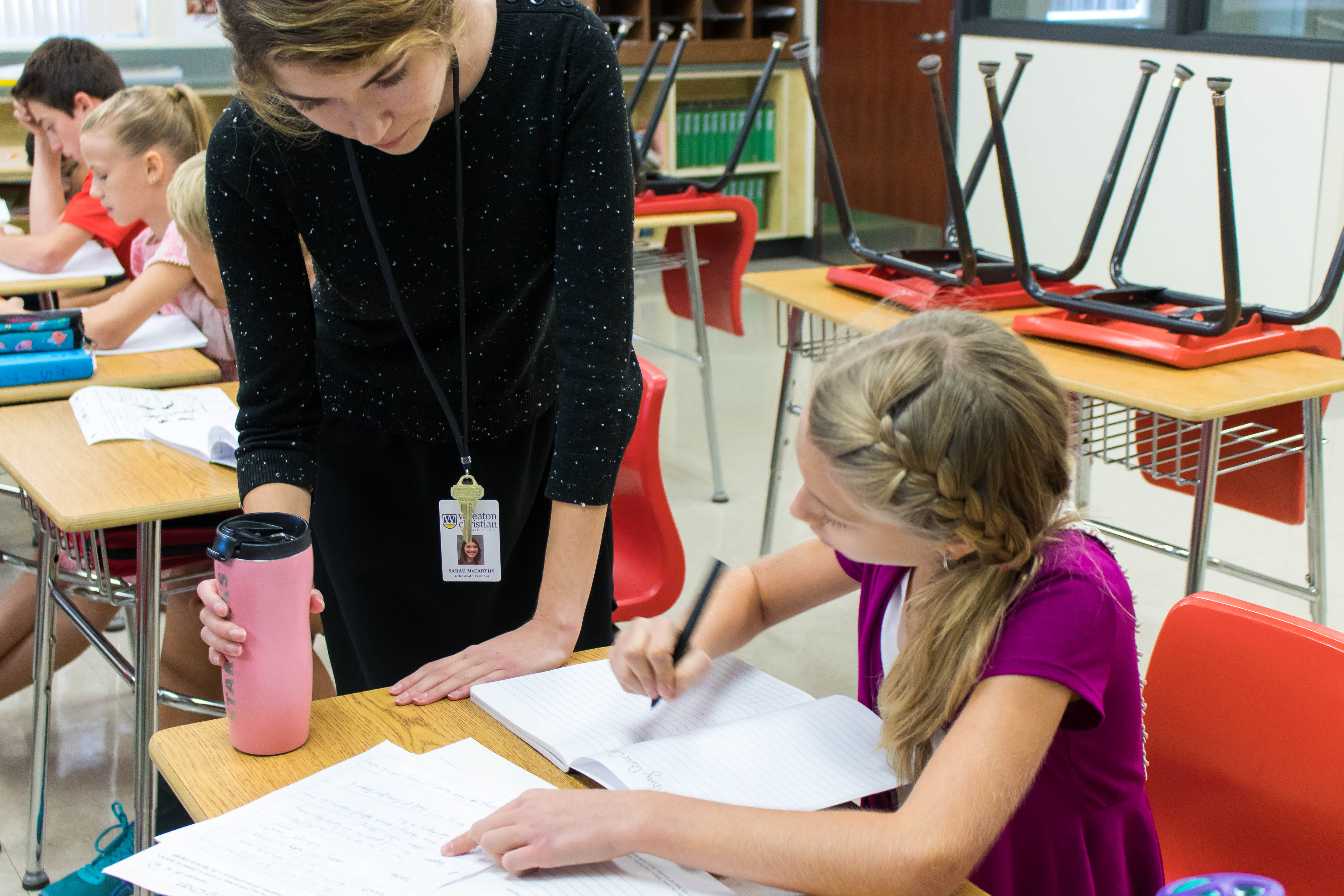 My favorite part about teaching 6th grade is THE STUDENTS! They make coming to work every day so easy! I love their sweet, joyful, and energetic spirits! They also have the best sense of humor.
Are you looking forward to a specific unit, field trip, or event this year?
Yes! We have so many awesome field trips in 6th grade! It is hard to choose one, but The Art Institute, The Lyric Opera House, and Feed My Starving Children definitely came to mind first. I am truly excited about them all! I am also looking forward to jumping into some of our novel studies in Literature, such as "A Wrinkle in Time.
How have you seen God working in your students and at WCGS so far this year?
I have seen God working in many ways already this year. 6th grade is a big transition year for students, one that can cause a lot of anxieties at the beginning, and I think it is awesome to see how well they are all adjusting to the change! I have seen students come to know the Lord and grow in that relationship while modeling the themes of our Year Verse. It has been incredible to see these students pursue their passion for Jesus in all they do!