Have you seen it? We made the transition to our newly designed website a couple weeks ago and are loving the new look! There are many improvements that have been made to help benefit you. Here are 5 of them:
1. Simple Design = Easier Navigation
The new, simple design will help you easily navigate our website to find the information you are looking for. With our cohesive color palate, simplified layout, and updated content, the website flows together to make a seamless experience for the user.
2. The Parents Page
The 'Parents' page in the top header is where current families will find all the information they need. With frequently requested forms and links, photo scrapbooks, absence reporting information, and the links to ParentsWeb and the athletic website, this page is a home base for our families.
3. Mobile-Friendly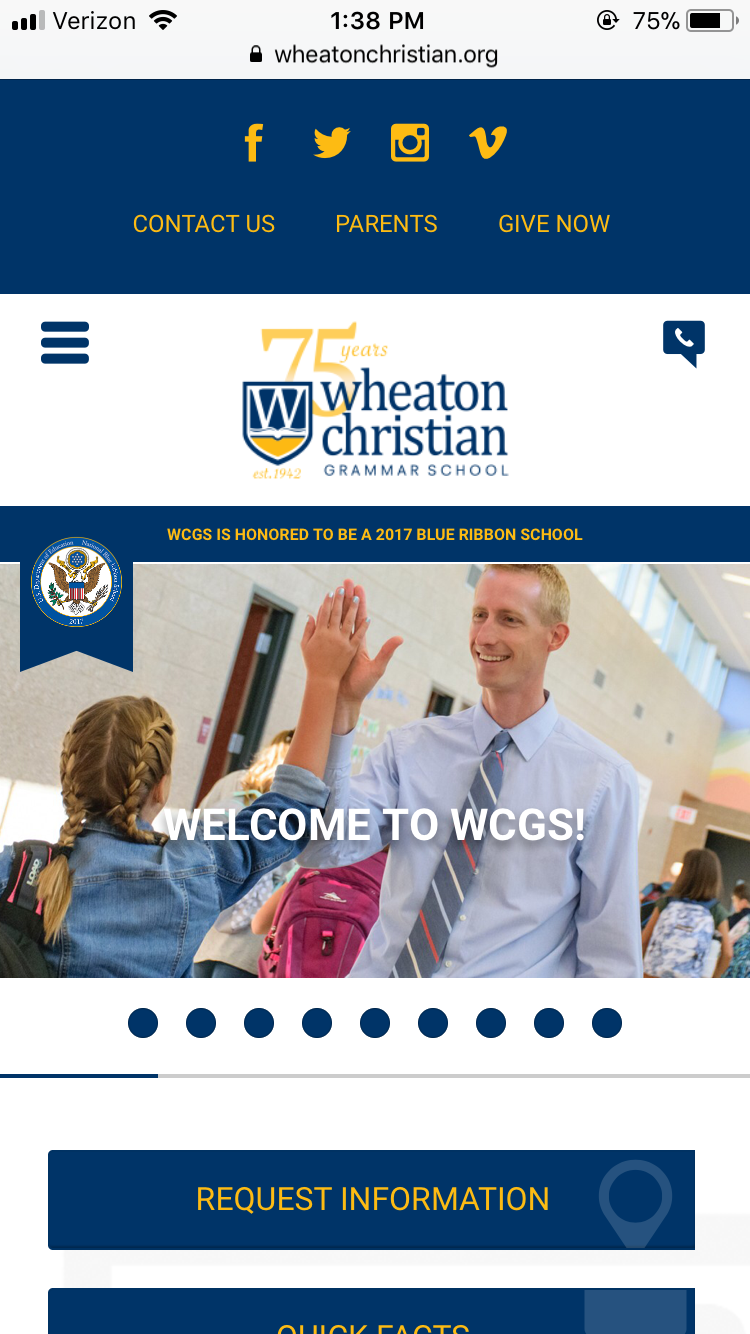 That's right! Our website is now fully mobile-friendly, allowing everyone to easily access the information they need straight from their phone or tablet! We hope that this feature will make prospective and current families' experiences much better as they seek information on the go.
4. Medical Requirements Made Easy
Our medical requirements are now more condensed and in a new format that will help you easily find what you need. Simply go to the 'Parents' page in the top header and click Nurse News/Medical Requirements. This page was designed with families in mind to help ease the navigation and information needed for all things medical.
5. Our Virtual Tour
Visiting our campus is easy now with our virtual tour! Featuring pictures from around our school, get a feel for what our school is like and where your child(ren) will be learning. Head over to our Admissions page for this experience!
We are grateful for the ability to have this new "front door" to our school available to everyone! We hope that it will be a great asset to your experience with WCGS.