WCGS Named 2017 National Blue Ribbon School
Sep 28, 2017
Series: 2017-2018 News
It is with a great sense of thankfulness that we announce an important new milestone for Wheaton Christian Grammar School. At 12:00 p.m. CST on Sept. 28, 2017, U.S. Secretary of Education Betsy DeVos announced that our school has been selected as one of the 342 National Blue Ribbon Schools for 2017.
Now in its 35th year, the National Blue Ribbon Schools Program honors public and private elementary, middle, and high schools based on their overall academic excellence or their progress in closing achievement gaps among student subgroups – WCGS has been recognized as an Exemplary High Performing School. Each year about one-fourth of one percent of all schools receive recognition as a National Blue Ribbon School, and the percentage is even smaller for private schools with just over one-eighth of one-percent chosen. WCGS is only the 3rd private Christian school in Illinois to receive this award.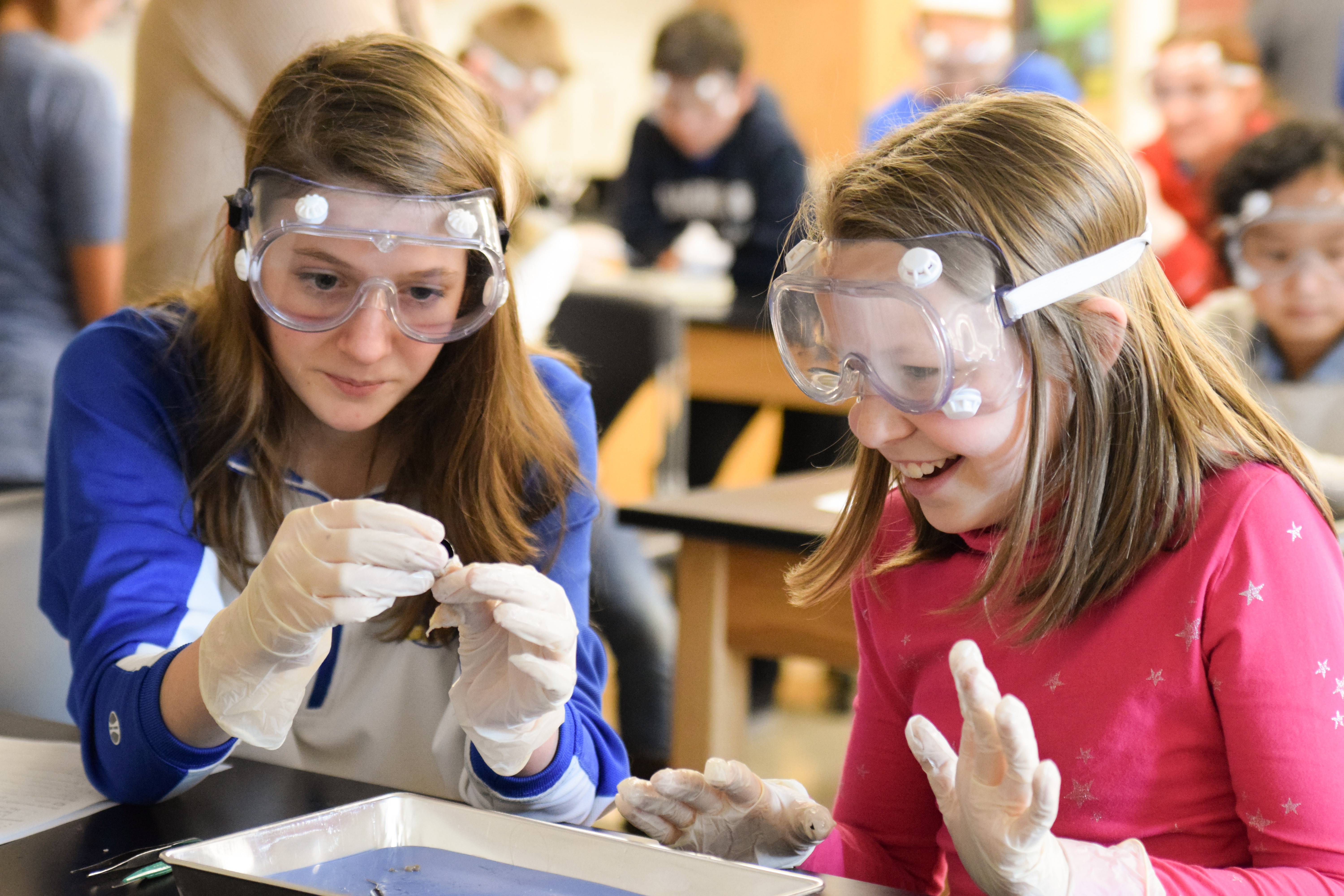 "We are thankful and humbled to have received this important recognition. The award is truly an honor and a testament to the wonderful things that God is doing academically and spiritually at WCGS," said Mr. Clum. "We continue to see God's incredible blessings here as we strive for continuous school improvement. The partnership of Board members, faculty, staff, school families, alumni, and friends who believe in the mission of Christ-centered education has helped to make this great achievement possible."
The process that began our consideration started in December of 2016 when we submitted an application to the Council for American Private Education (CAPE) for consideration by the U.S. Department of Education's National Blue Ribbon Schools Program.
In late January, we received word that Wheaton Christian Grammar School was one of the 50 private school nominees. In early March, we submitted the next step in the process: a very detailed application to the U.S. Department of Education. The National Blue Ribbon School award affirms the hard work of students, educators, families, and communities in creating safe and welcoming schools where students master challenging content.
"National Blue Ribbon Schools are active demonstrations of preparing every child for a bright future," said U.S. Secretary of Education Betsy DeVos to the honorees. "You are visionaries, innovators, and leaders. You have much to teach us: some of you personalize student learning, others engage parents and communities in the work and life of your local schools and still others develop strong and forward-thinking leaders from among your teaching staff."
Both Mr. Clum and Mr. Painter will attend the Department of Education's 2017 awards ceremony in Washington, D.C. on Nov. 6 and 7, where the Department will formally recognize the recipient schools with the presentation of a plaque and flag to signify this exemplary status. In the days following the presentation, an assembly will take place for the WCGS community to commemorate this great achievement.
Please join us in thanking God for this noteworthy honor. Above all, we give Him the glory that Wheaton Christian Grammar School is now a 2017 National Blue Ribbon School.