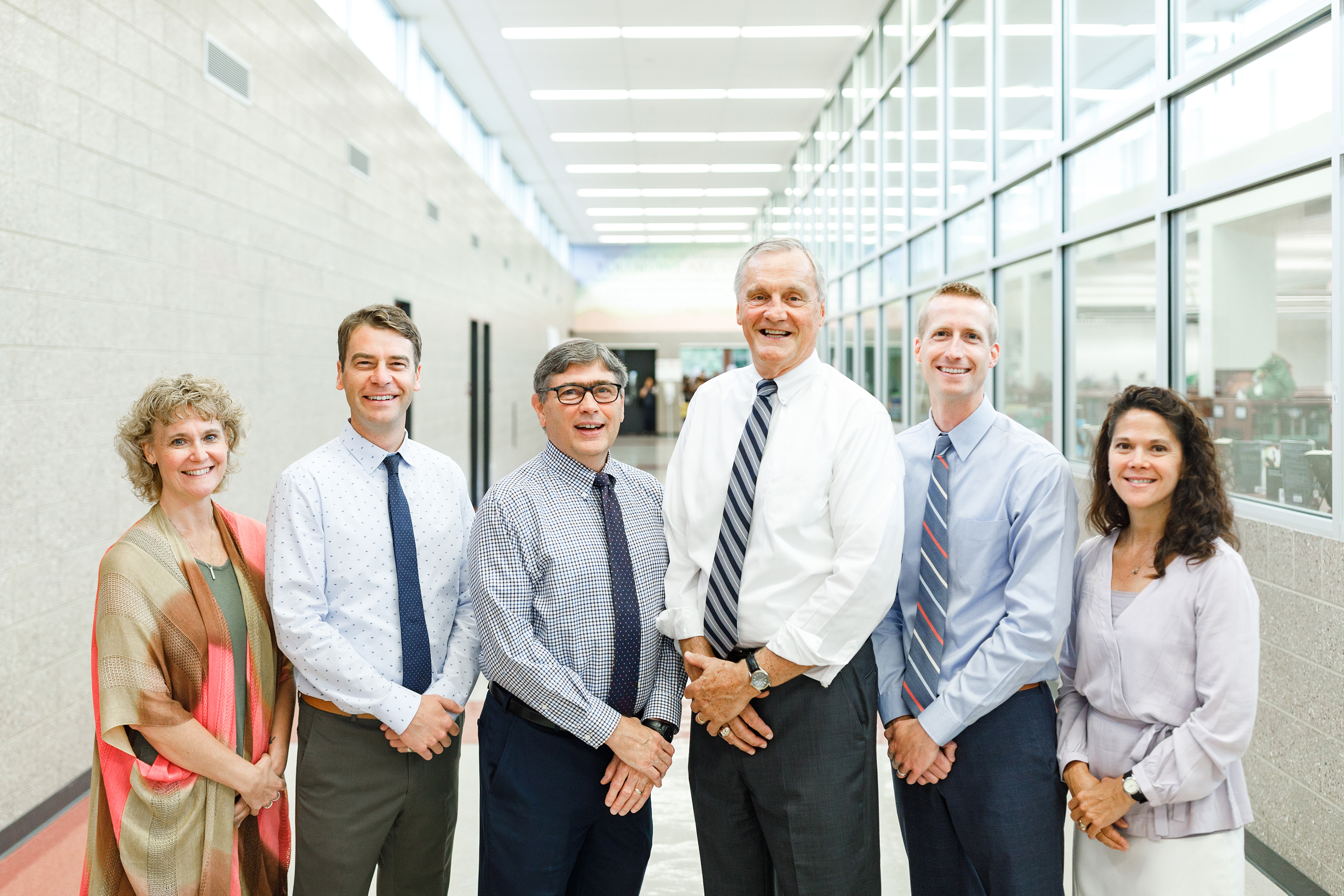 Stability - continuity - commitment to our mission: our administrative team leads our school with integrity and works in coordination with our Board of Directors to provide direction to all of our school programs.
Head of School, Steve Clum (WCGS since 1974)
Associate Head of School, Jeff Brooke '98 (WCGS since 2019)
Principal, Marc Painter '97 (WCGS since 2005)
Assistant Principal and Counselor, Roger Burgess (WCGS since 1974)
Director of Curriculum and Instruction, Susan Macaluso (WCGS since 1998)
Exceptional Student Services Director, Amanda Leonhart (WCGS since 2017)
As stipulated in its Constitution, WCGS operates under the governance of the Wheaton Society for Christian Instruction. Membership in the Society is available to interested parents who affirm their agreement with the school's Declaration of Faith, and who make a minimum annual financial contribution. The Board and its officers are elected from members of the Society.
2019-2020 Board of Directors:
| | |
| --- | --- |
| Steve Clum | Kent Legel |
| Jennifer Eldersveld | Paul Mathews |
| Jason Eckert | David Moore |
| Brittany Fellowes | David Ochs |
| Nathan Hancock | Scott Shelton |
| Mike Lanham | |