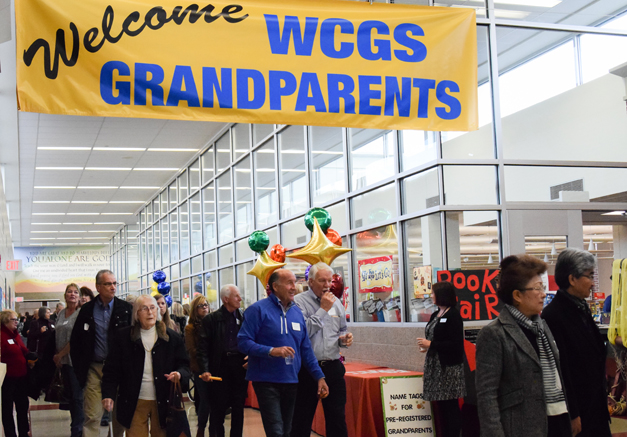 Grandparents' Day 2016 drew more than 530 participants to Wheaton Christian Grammar School for a lovely fall afternoon filled with warm welcomes, hugs, and many tender moments between our students and their special guests. It is fitting that this special day comes just before Thanksgiving because we are truly thankful for these important people. Visitors came from England, Italy, Netherlands, and Mexico, as well as from at least 26 states! Many who could not attend sent mail, e-mails, and even faxes to convey their love. If you are a current WCGS grandparent, we hope that you will plan to be with us this year!
For more information, contact Joanne DeGroot at x 201.
---
RSVP Now for Grandparents' Day, 2017
Tuesday, November 21, 1:00 p.m. to 3:25 p.m.
Valet parking provided

---
Grandparents Day 2016
We enjoyed the presence of at least 530 grandparent guests on campus for this special day!